Compare the Latest 7 WEN Drill Drivers 2023
List of the latest WEN drill drivers in the order in which they were added to our database (To compare any of the 7 models, just click their Add to compare button):


Advertising disclosure

The Two Latest WEN 20v Cordless Drills (as Of February, 2023)
Five Recent Basic WEN Drill Driver Models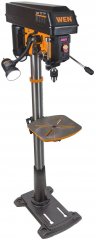 Relying on a 2/3-horsepower motor that dishes out a rather-top-end 3000 RPM (high no-load), the WEN 4225 drill press suits up with a 12 x 12 worktable, a 15-inch vertical work area, and a somewhat-pronounced-looking integrated lamp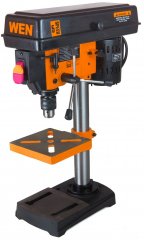 Sporting five speed settings and a 1/2-inch keyed chuck, the WEN 4208 drill press deals with drilling chores using a 1/3-horsepower induction motor.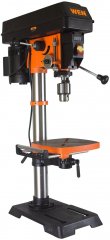 Aiming for precision drilling, the WEN 4214 drill press arms itself with an X-pattern laser module, while housing a 1/3-horsepower motor, a 5/8-inch keyed chuck, and an LED readout that displays running speed.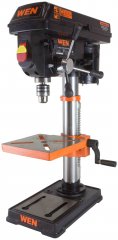 The WEN 4210 drill press comes with the tools needed for its assembly (we cannot find out, however, what these tools are) and it tackles drilling chores using a 1/3-horsepower 5-speed motor, a half-inch keyed chuck, and a crosshair-patterned laser centering device.
You Should Also Check Out: